20,000 sqft state of the art
Diaz Combat Sports is housed in a brand new, 20,000 sqft State-of-the-Art facility filled with custom Dollamur mats, co-branded Fairtex custom gear and all the good vibes you could imagine!!!
The coolest gym on earth!!!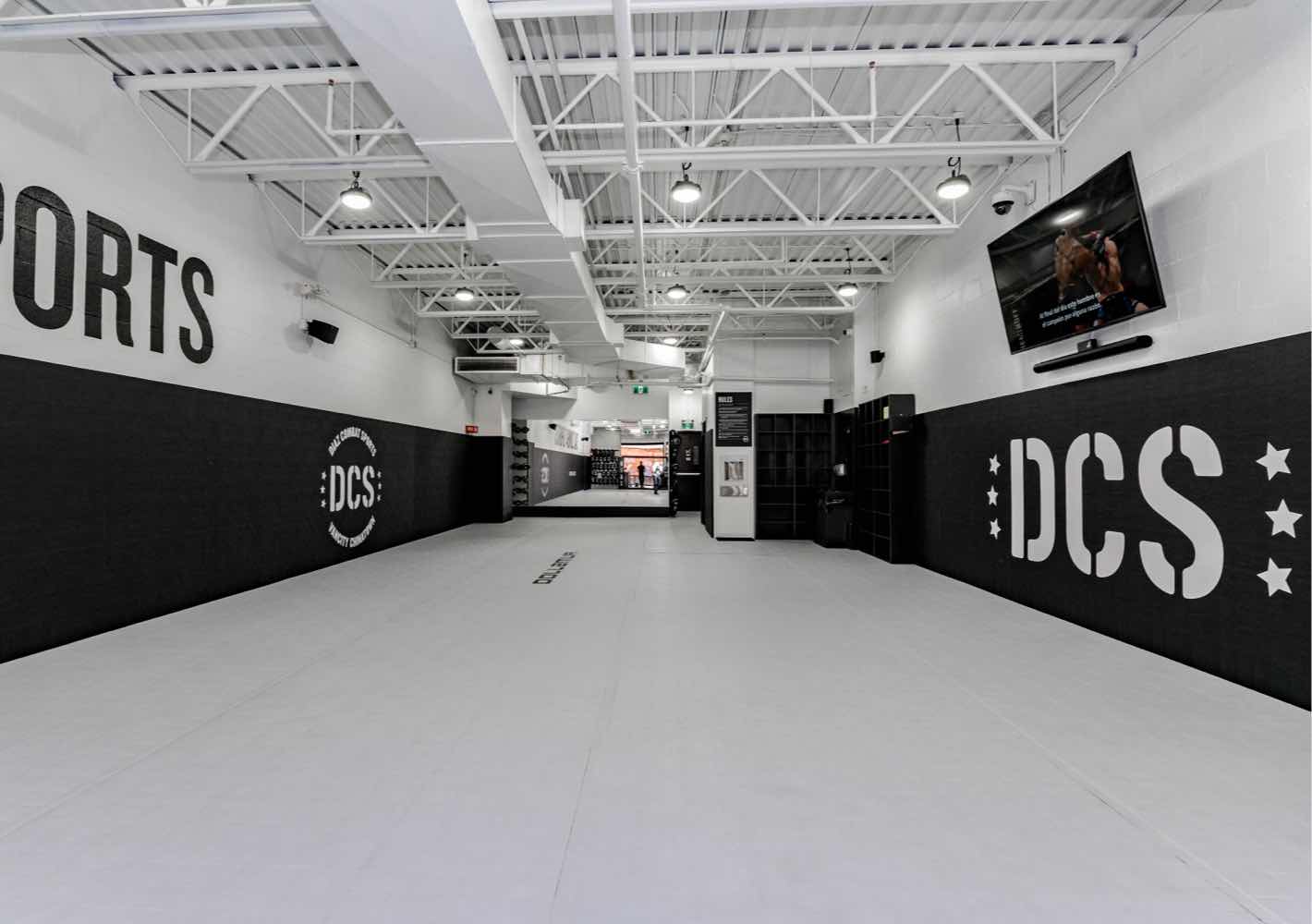 Kickboxing area
Fully matted area with top of the line Dollamur mats, equipped with top of the line Fairtex Thai pads and Leather focus mitts for all your kickboxing needs.
Boxing area
Fully equipped boxing area with custom sport flooring, professional boxing ring, heavy bags, speed bag, leather focus mitts and mirrors. Exactly what you need to learn the sweet science.
Our new boxing gym allows us to offer open gym times. Members are allowed to use the facilities (heavy bags, speed bag, double end bag, squat racks, dumbbells, kettlebells, free weights, assault bike, and much much more.
Jiujitsu area
Fully matted floor to wall area with mats from the #1 mat supplier in the world Dollamur mats. Beautiful training area to learn the gentle art.
Conditioning area
Fully equipped area with squat racks, dumbbells, turf with sled push, kettlebells, weight plates, reverse hyper, rowers, skiergs, assault bikes, jump boxes, and much more. All you want and need for your strength and conditioning needs.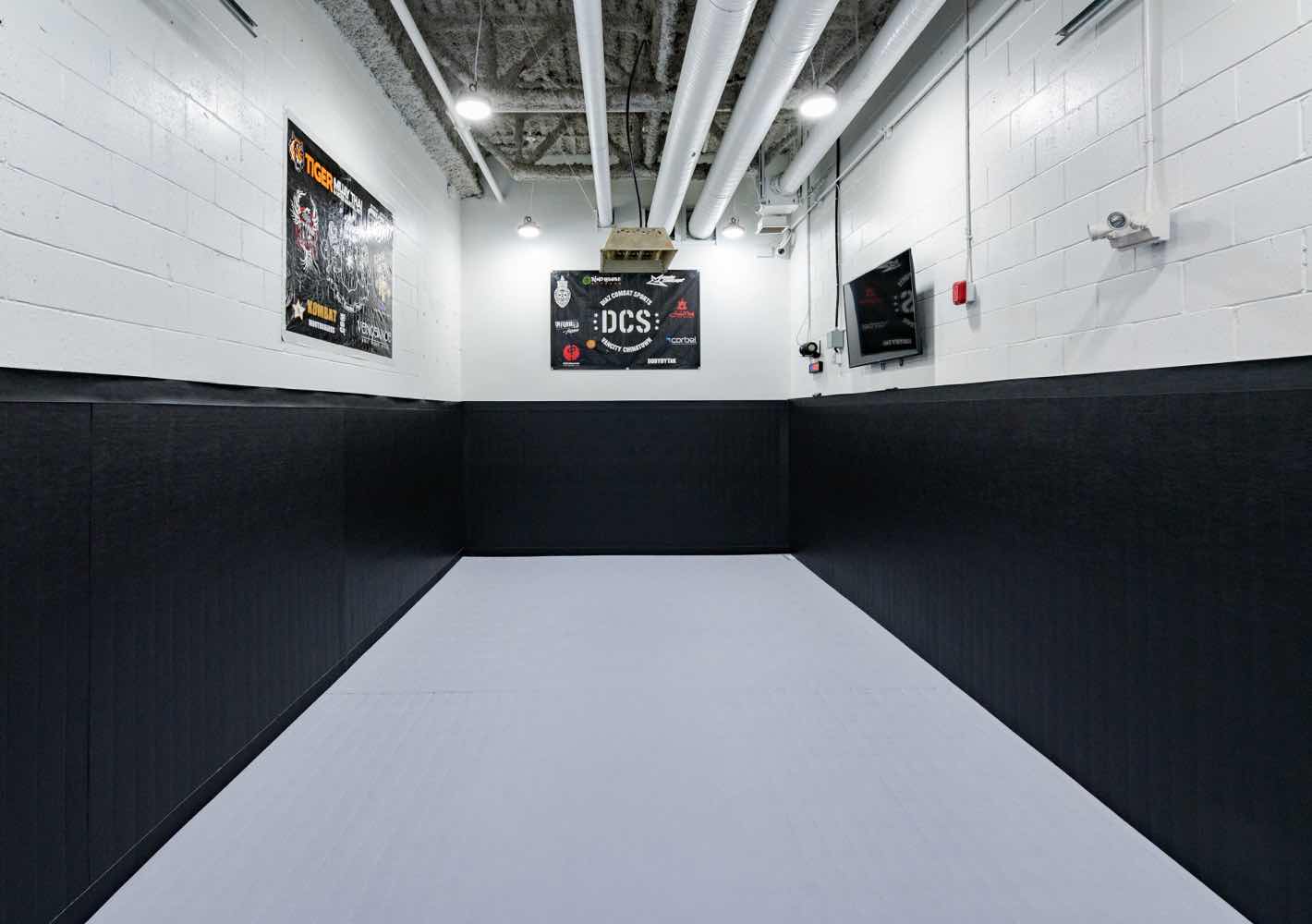 VIP/Intro Room
DCS started in a small 2 car garage no bigger than the VIP room. Great fully matted area for those wanting privacy and less noise. Our favourite room in the compound as it reminds us where we came from. 
Custom DCS/Fairtex Equipment
Fairtex is the #1 supplier of kickboxing gear in the entire world. High end kickboxing equipment from Thailand the birth place of Muay Thai. DCS has teamed up with Fairtex to bring you customized DCS/Fairtex equipment for all your kickboxing training needs.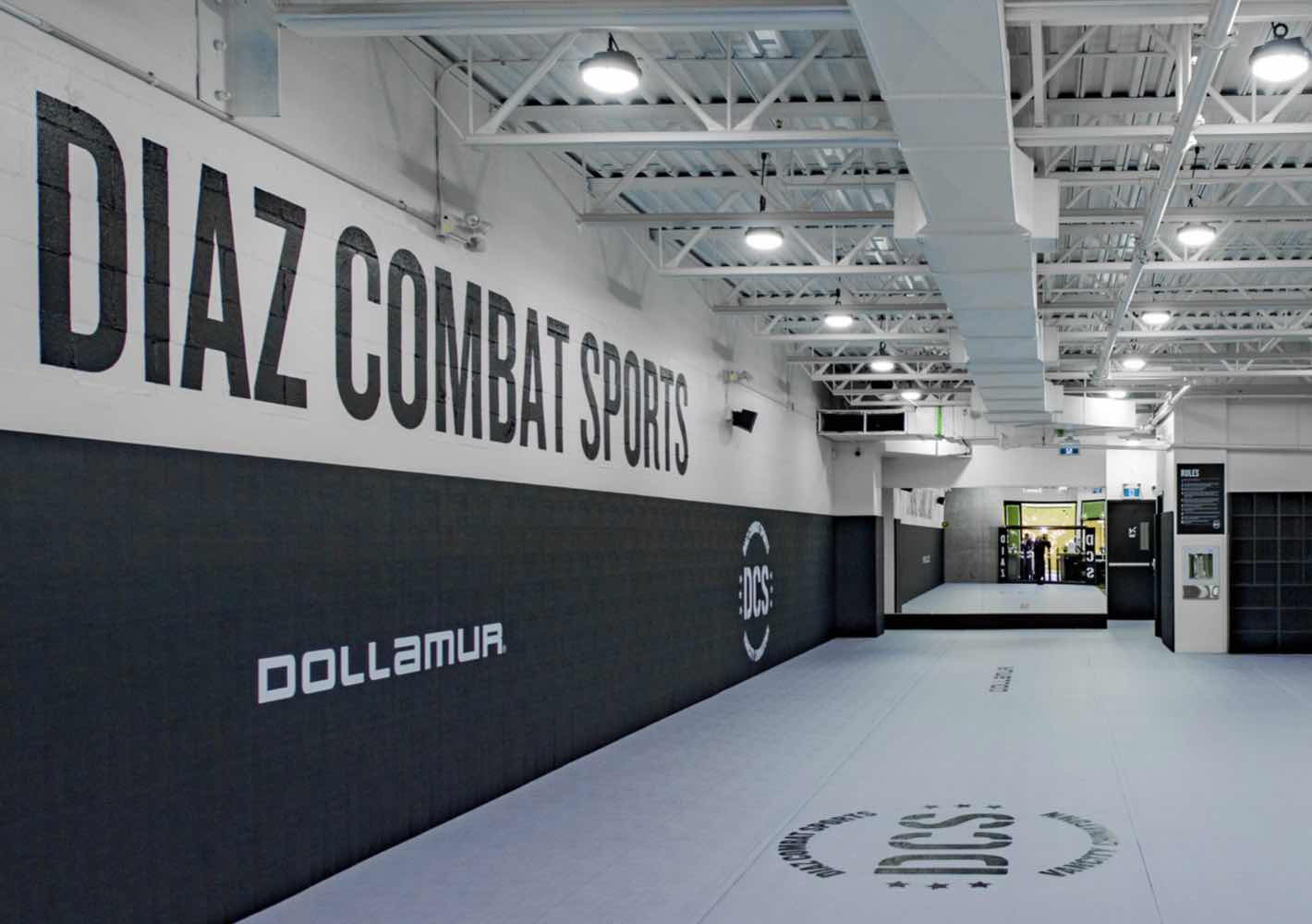 Custom DCS/Dollamur Mats
For the ultimate athletic sport mats in high-performance, shock absorbing, low-impact athletics, Dollamur is #1 in the world. This global brand provides the best quality mats available.  We have teamed up with Dollamur in outfitting DCS for all your Kickboxing and Jiujitsu.
The best Bathrooms in the city!!!
Get the 5-Star experience at DCS. Bathrooms are fully equipped with lockers, showers, and saunas. The bathrooms were beautifully designed to give you that 5-star hotel/spa experience never seen in a Martial Arts facility.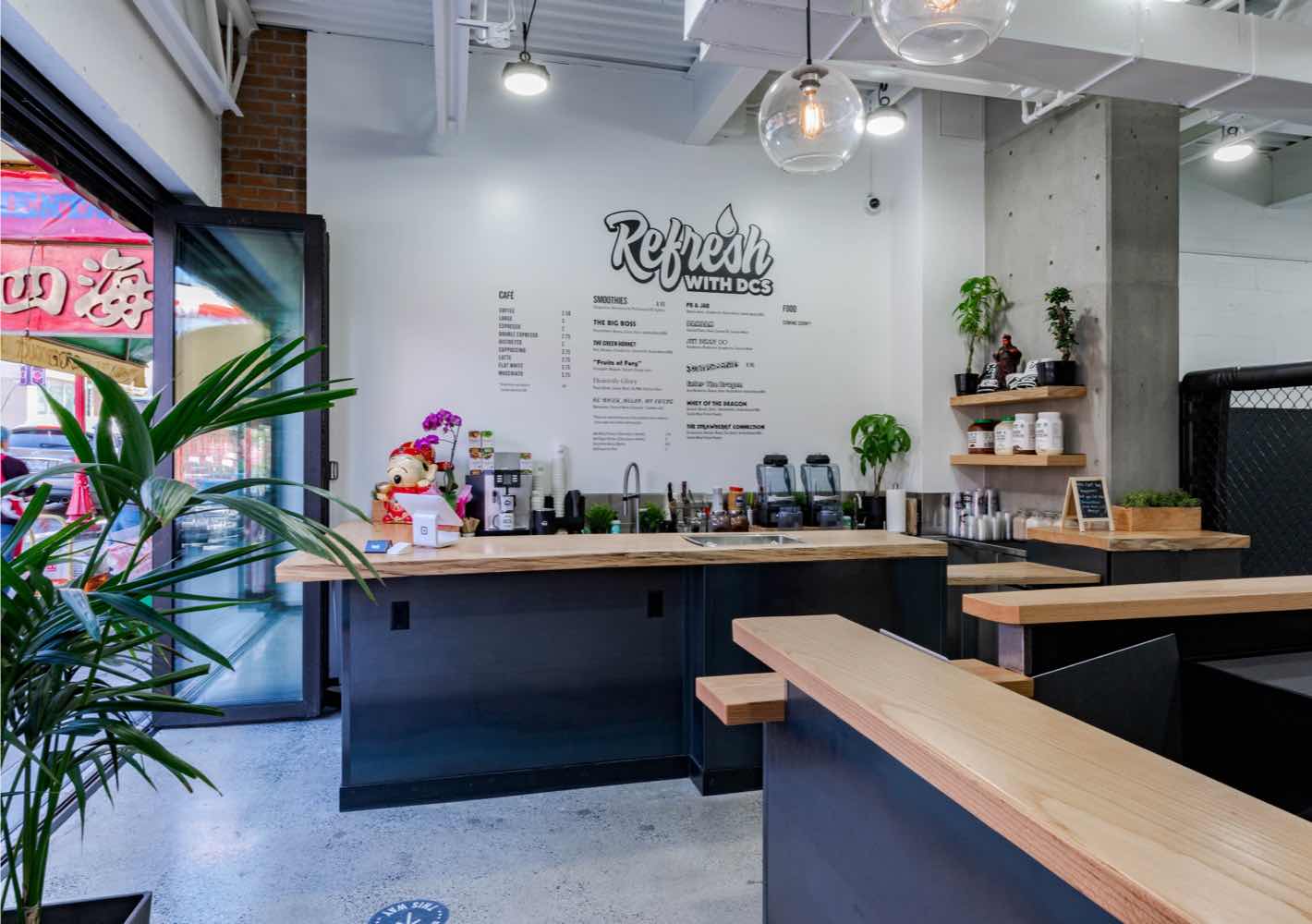 Café & Smoothie bar
Take a break, refresh, re-energize, refuel at our smoothie bar/cafe. Designed by a professional nutritionist to UFC fighters. Our smoothies taste so good that they will get you coming back over and over again. Best part is, they are all natural and healthy for you!
Store
Need DCS gear? We got you covered. We have all your DCS apparel (Shirts, sweaters, hoodies, shorts, rash guards, towels) right at your fingertips. Come shop with us today!!!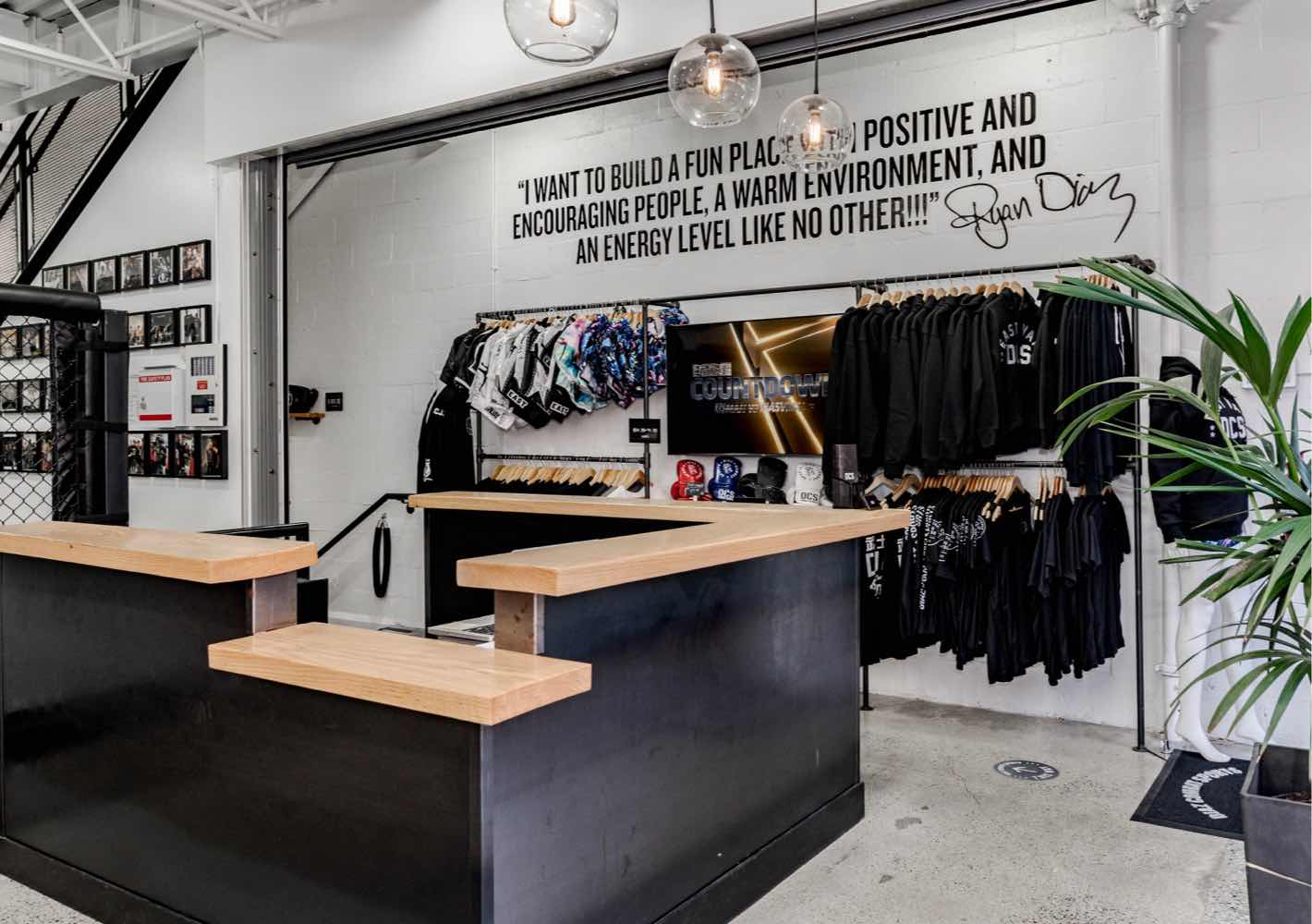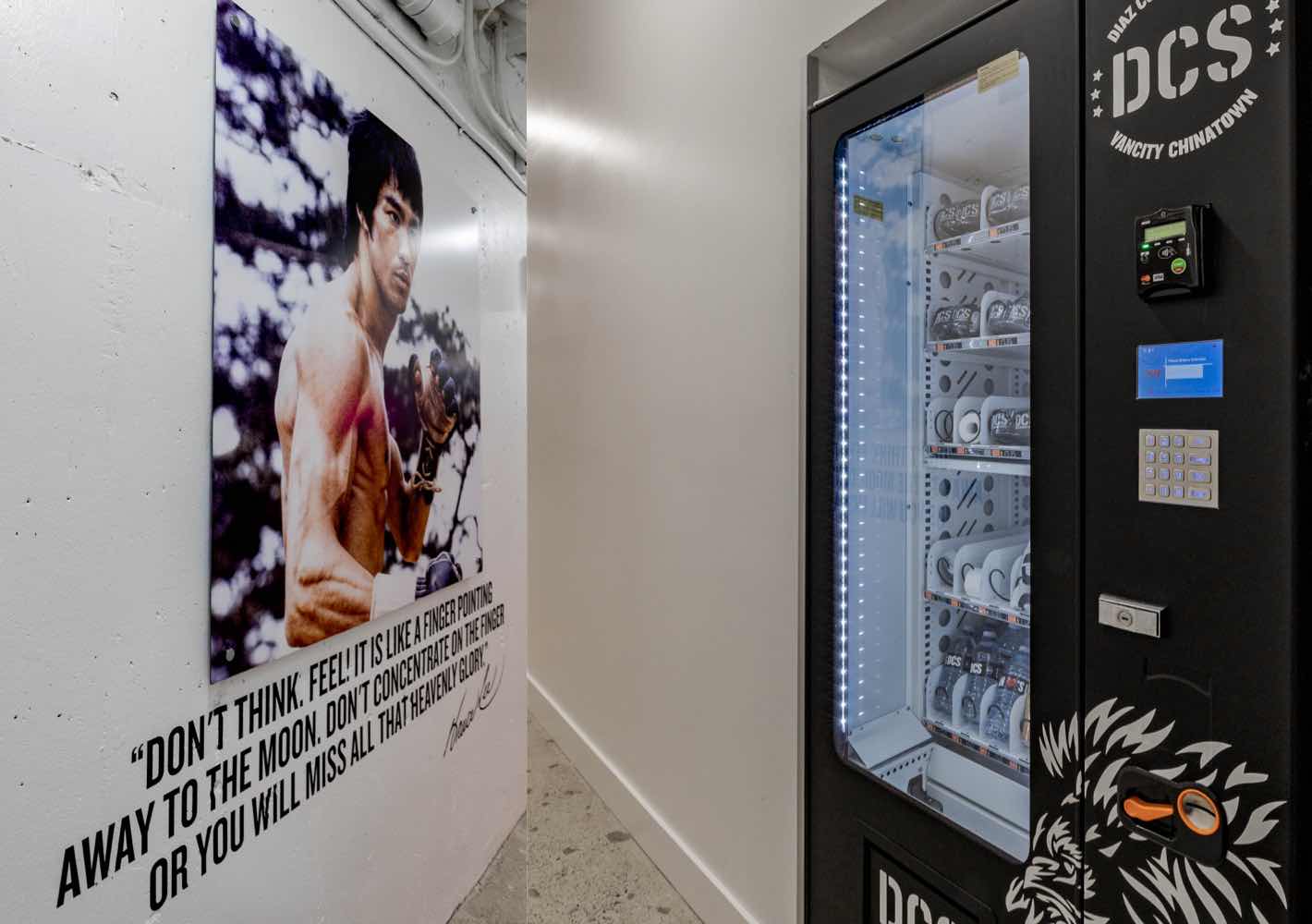 Vending Machine
Yes!!! We even got our own vending machine. Stocked up for all your training needs. Whether it be some water, energizing fuel, tape, mouthguards, handwraps, even towels. Our vending machine got you!!!!
YOGA STUDIO
Our yoga studio boasts both hot and room temperature yoga rooms. The nicest yoga studio in Vancity. Nicest rooms, nicest staff, nicest bathrooms and nicest vibe.