Train authentic Muay Thai
Learn the art of the 8 limbs from our instructors right here in Vancouver who have lived and trained Muay Thai in Thailand.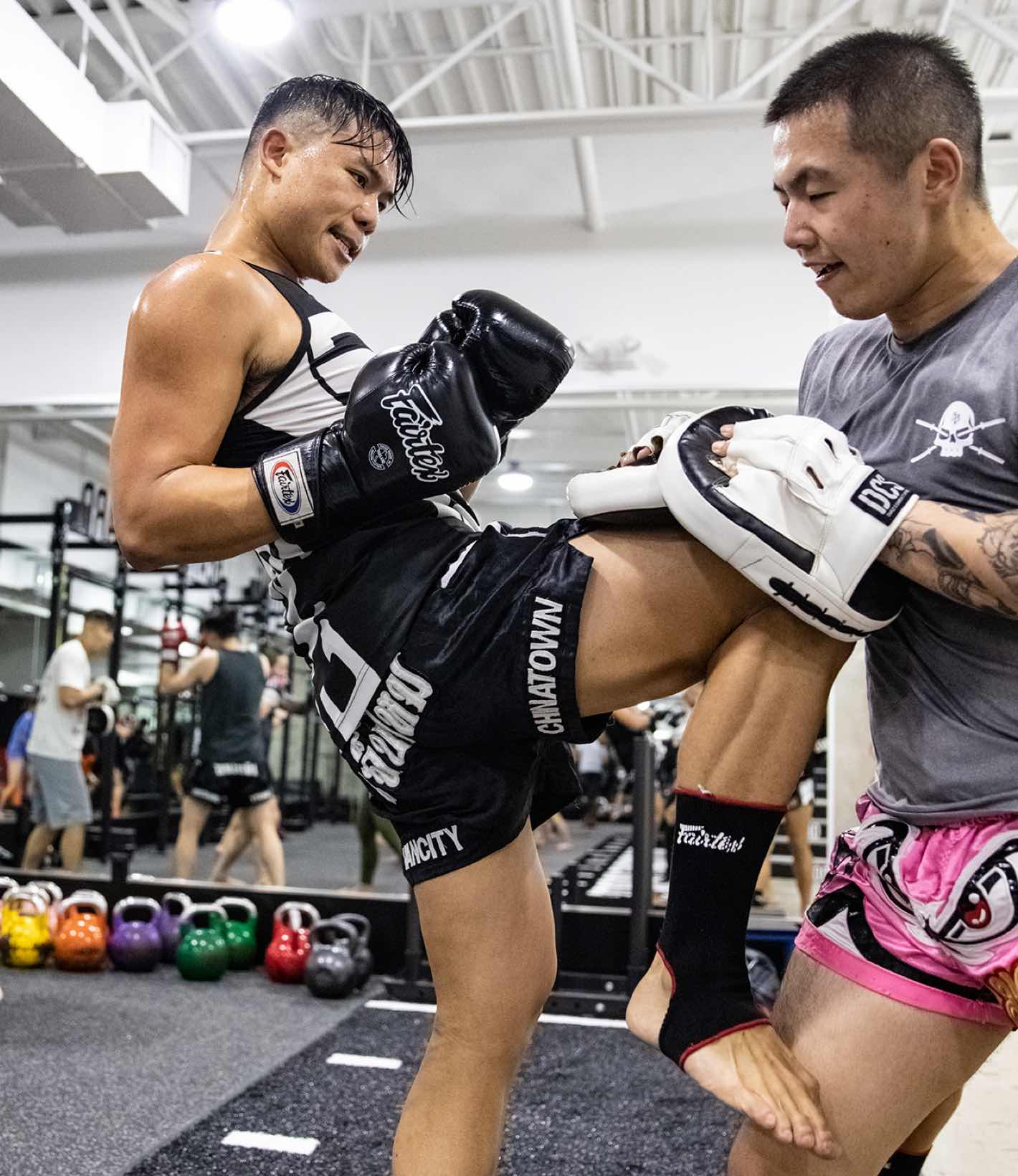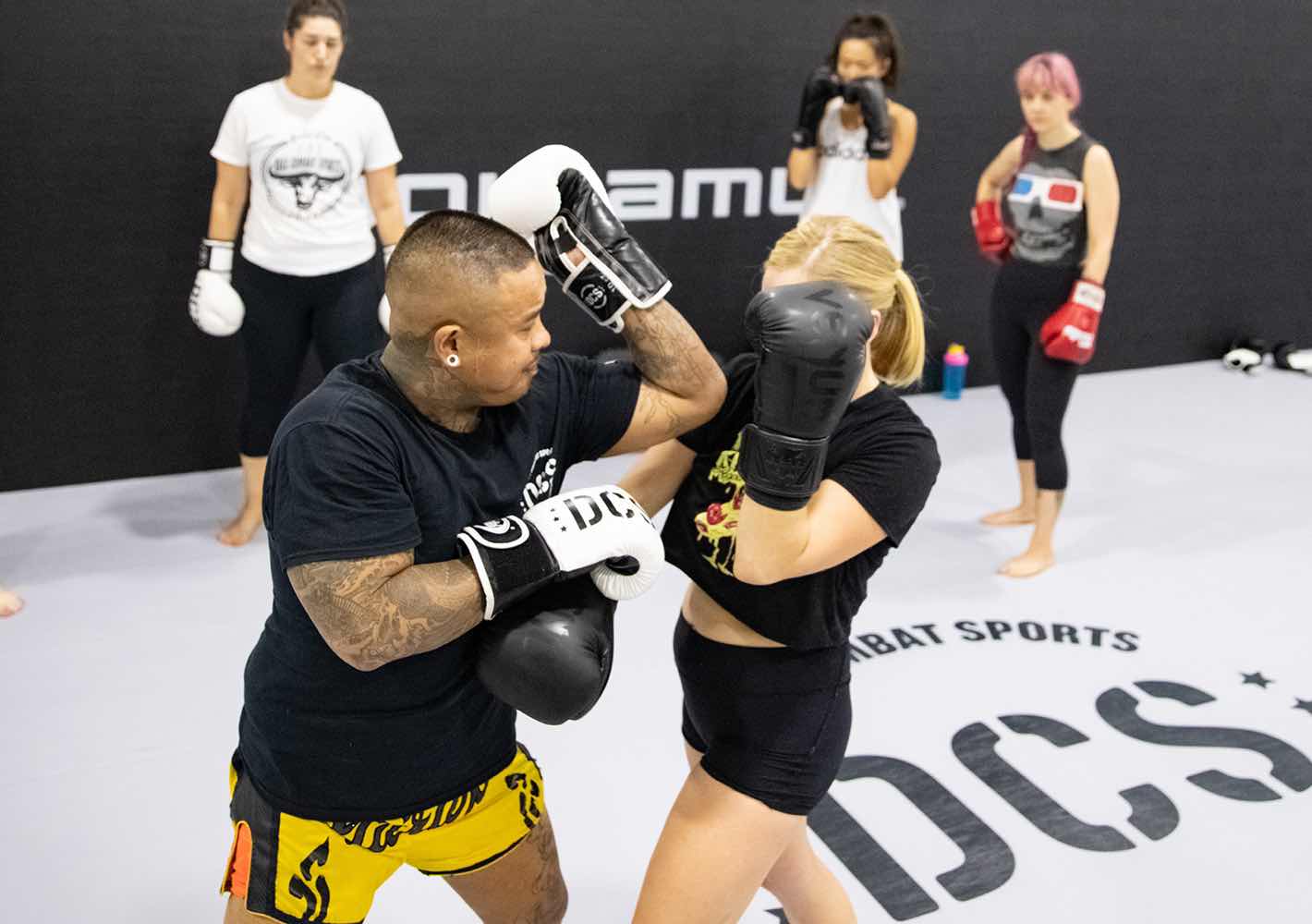 Learn Muay Thai Kickboxing
Learn authentic Muay Thai from Thailand. The art of 8 limbs is not only about punching, kicking, elbows and knees. It is about the culture, the history, the music, the yelling, the wai kru, the mongkon and so much more. Learn it from individuals who have lived in Thailand, practiced and learned from the best that Muay Thai has to offer. 
Benefits of training at DCS
To Meet New People
We are a friendly, inclusive community from all walks of life.
To build confidence
Mental and physical confidence comes with learning martial arts.
To get stronger
There is no better workout than smashing pads!!!
To learn self-defense
Learn strikes and grappling techniques you can use for self-defense.
To improve technique
The highest level of techniques and drills from all over the world.
To compete
DCS is the only place in this city with direct connections to UFC, Bellator, Glory Kickboxing, ADCC, Lumpinee, and One Championship to name a few. We train all levels of competitors, from amateurs to high level professionals.
What to expect
Because we have many instructors in the classes, classes are split up into 4 groups (Introductory, Beginner, Intermediate and Advanced). This allows everyone to get the proper instruction and attention. We are so proud at DCS to have the top Muay Thai instructors in all of North America. We have the most accomplished North American to ever compete Muay Thai in Thailand – Sean Kearney. We also have Thai Muay Thai fighters teaching Muay Thai at DCS. Learn proper Muay Thai today with the top Muay Thai program in all of Canada and North America.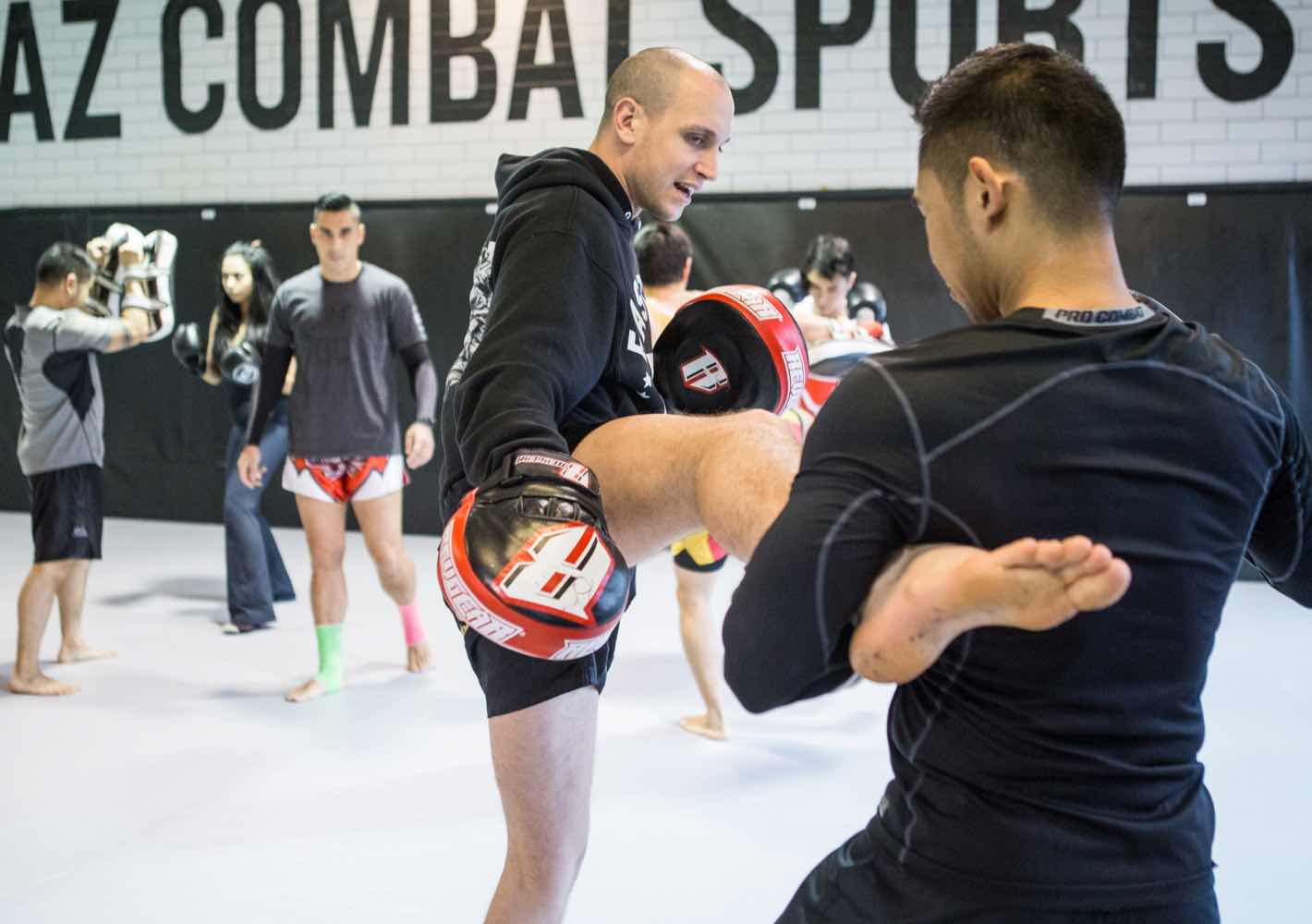 Equipment
Your own gear is required after one month of training. Shop equipment and apparel at our online store. 
Boxing Gloves
(Required. Please note 16oz gloves
required for sparring.)
Shin Guards
(Intermediate/Advanced/Sparring only)
Mouth guard/athletic cup
(Sparring only)