Learn kickboxing and jiujitsu in our dedicated women's only classes.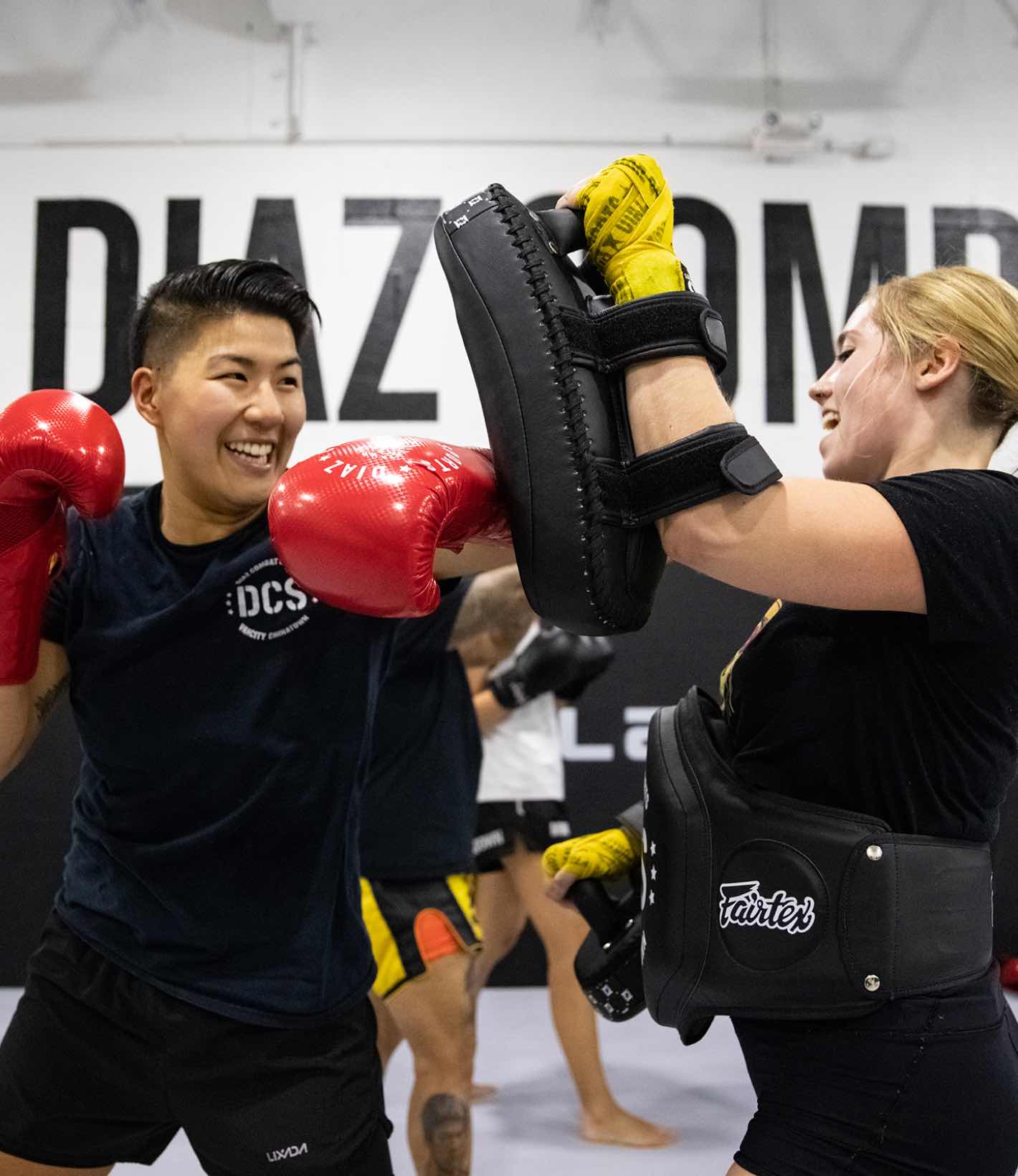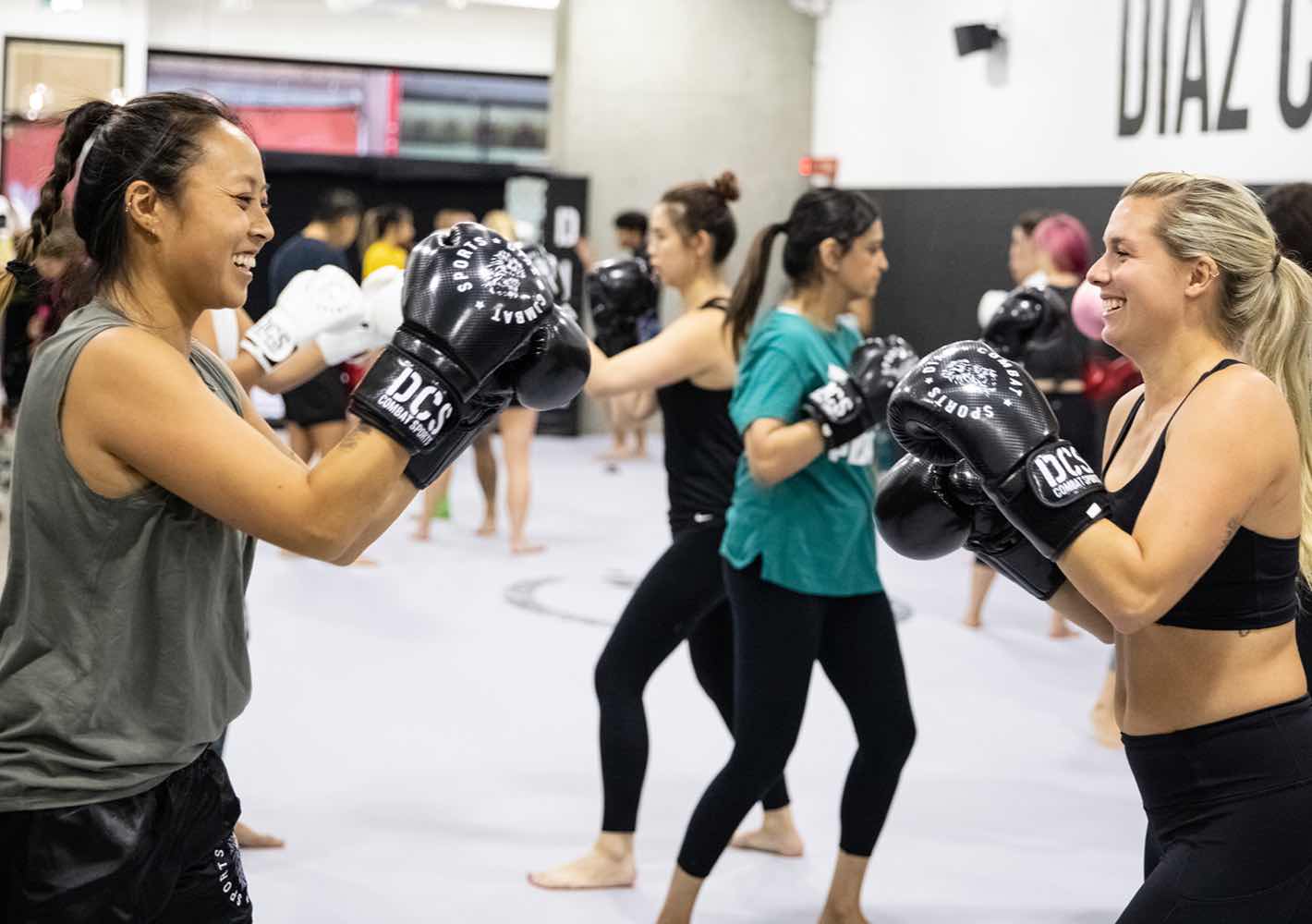 Women's Only Muay Thai Kickboxing
Learn authentic Muay Thai Kickboxing in an inclusive women's only class. We offer technique and pad work in a partnered setting. Get a great workout, relieve stress, learn self-defence, gain confidence and have fun all at the same time.
Women's Only Jiujitsu
Learn the art of a smaller individual beating a bigger opponent through joint locks, joint manipulations and chokes in a fun and friendly women's only environment.
Benefits of training at DCS
To Meet New People
We are a friendly, inclusive community from all walks of life.
To build confidence
Mental and physical confidence comes with learning martial arts.
To get stronger
There is no better workout than smashing pads!!!
To learn self-defense
Learn strikes and grappling techniques you can use for self-defense.
To improve technique
The highest level of techniques and drills from all over the world.
To compete
DCS is the only place in this city with direct connections to UFC, Bellator, Glory Kickboxing, ADCC, Lumpinee, and One Championship to name a few. We train all levels of competitors, from amateurs to high level professionals.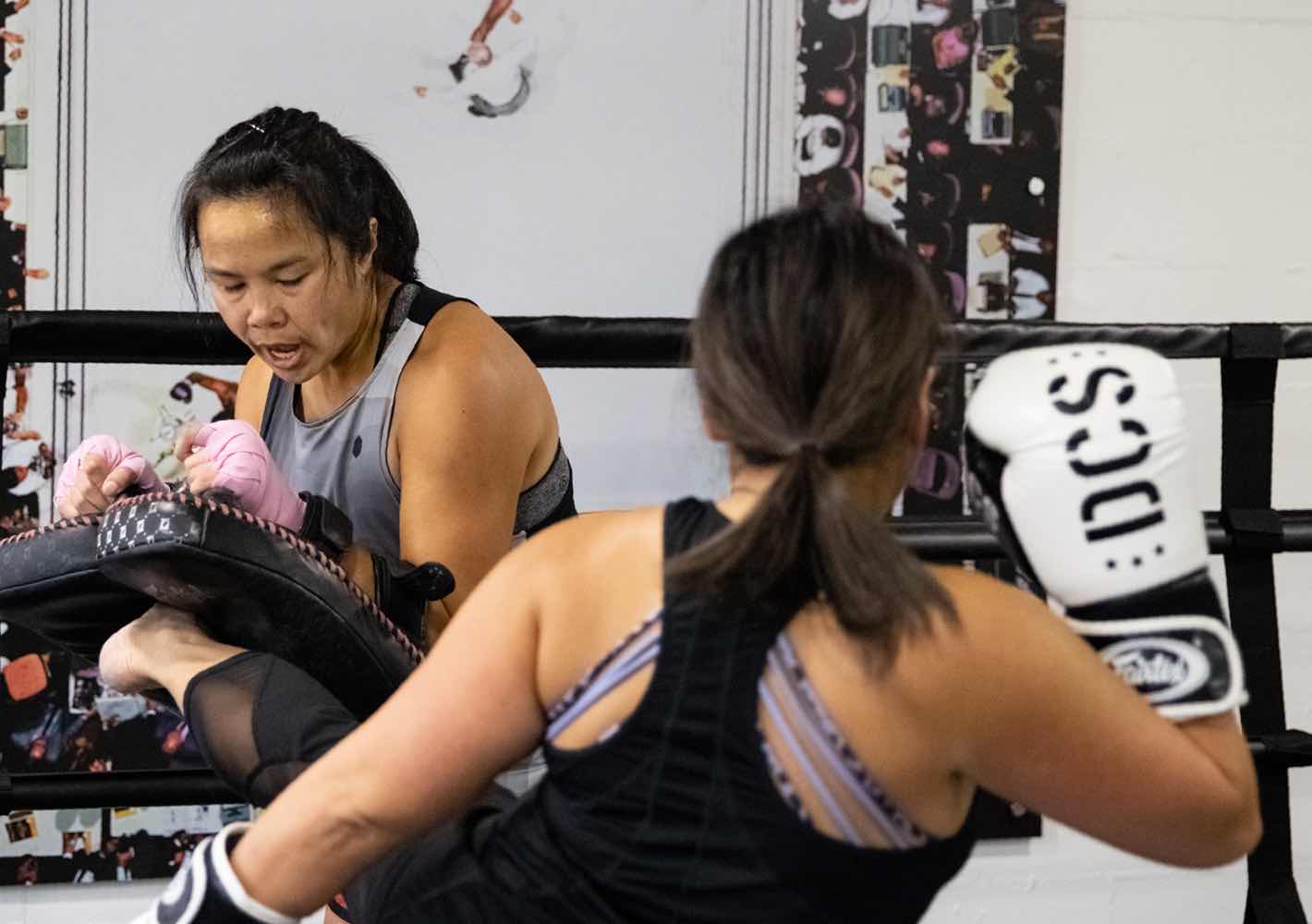 What to Expect
Because we have many instructors in the classes, classes are split up into 4 groups (Introductory, Beginner, Intermediate and Advanced). This allows everyone to get the proper instruction and attention. Kickboxing classes are broken up into warm-up, technique, and pad-work. Jiujitsu classes are broken up into warmup, technique/drilling, then live rolling. Classes are as challenging as you want to make them – give 100%, get 100% out of the class!!!
Equipment
Your own gear is required after one month of training. Shop equipment and apparel at our online store. 
Shin Guards
(Intermediate/Advanced/Sparring only)
Gi with Belt
(Required for Jiujitsu)