Private Training & Events
Book your one-on-one session or private group session with one of our highly qualified world class trainers.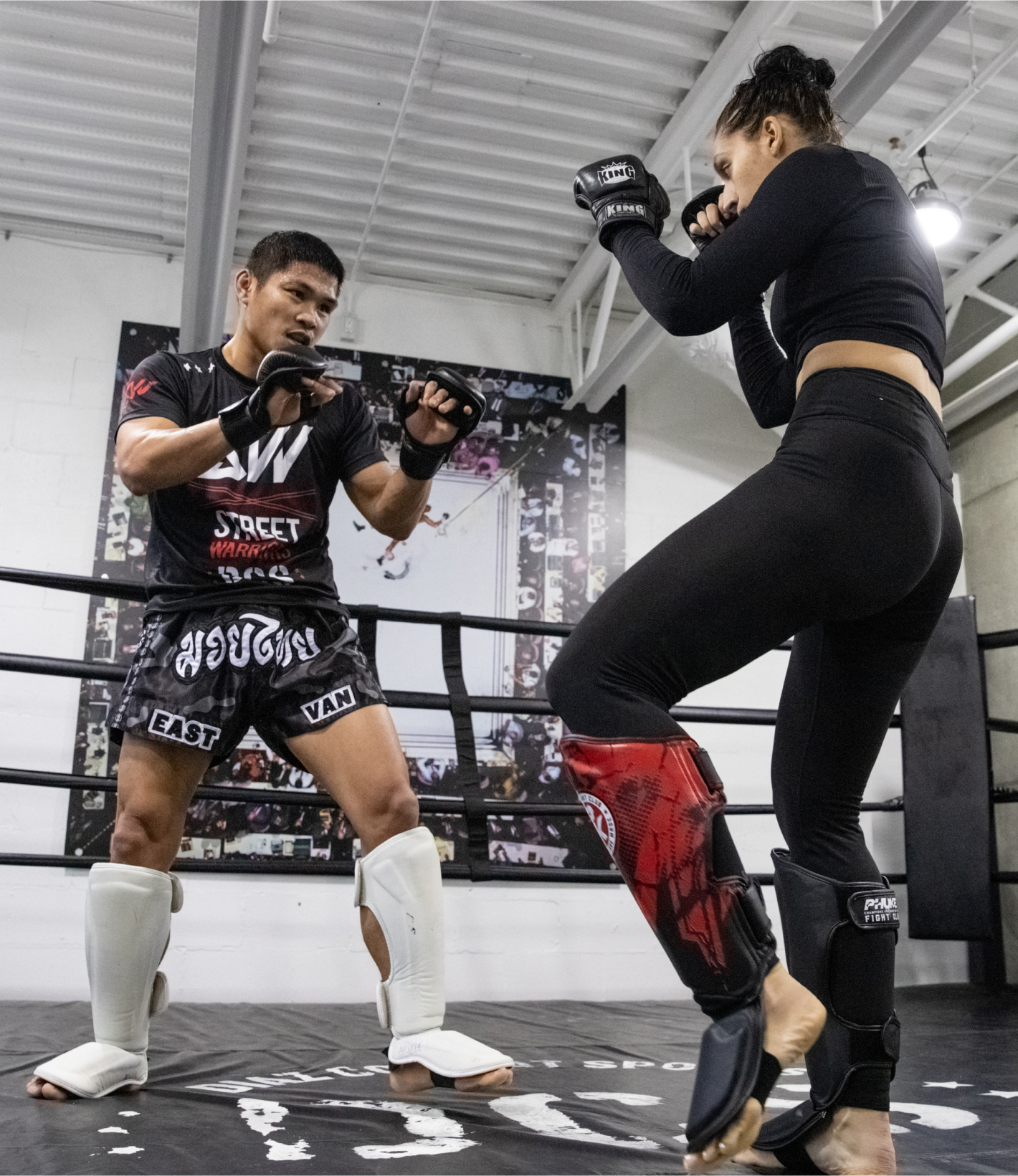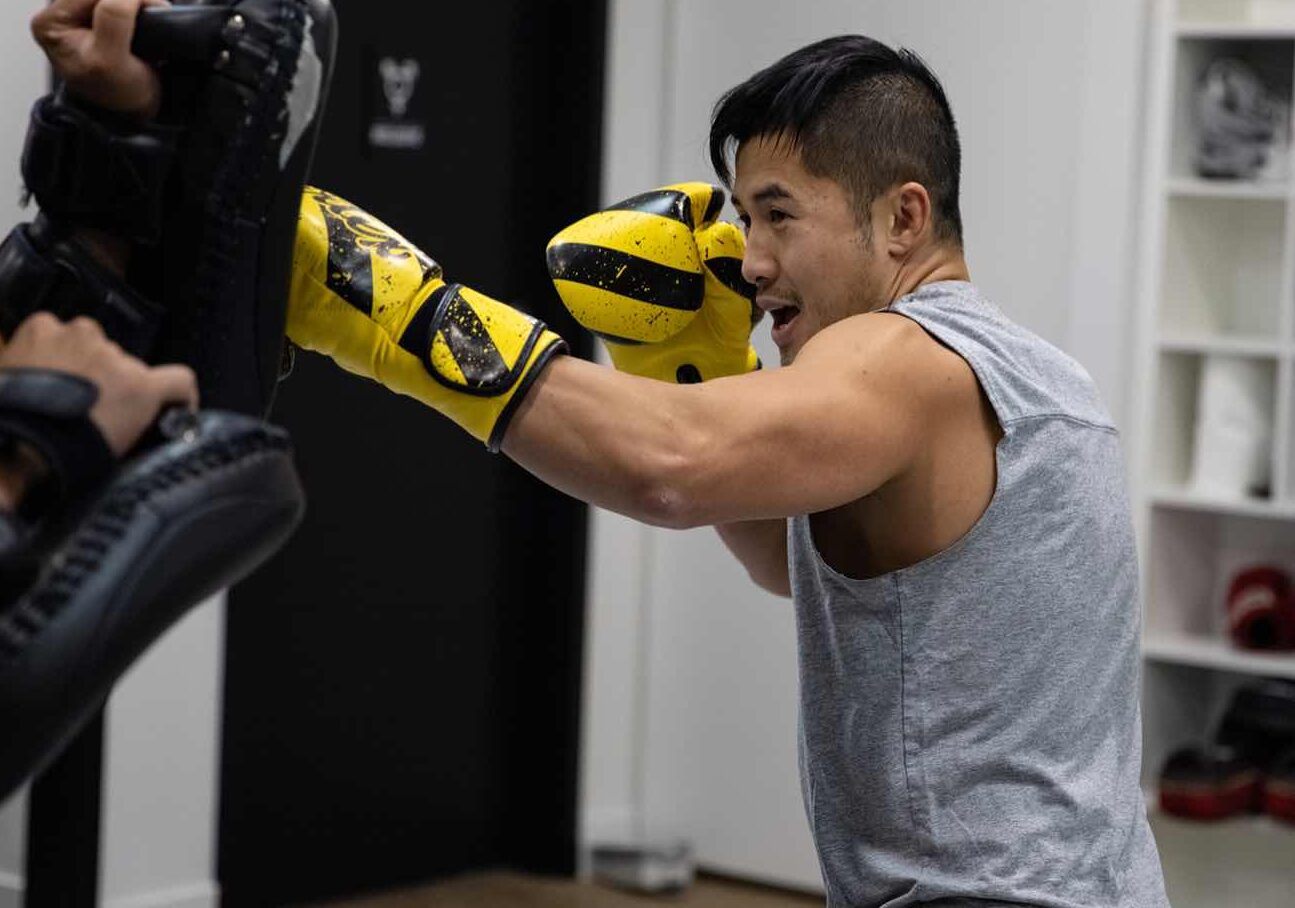 Private One-on-One Training
The best way to improve your technique and fitness level is to get individual attention. To improve at an increased rate it is essential to have a world-class trainer constantly correct errors and mistakes. DCS trainers are very encouraging, positive, and fun while knowledgeable in showing the proper way to perform techniques. Sessions can be catered to your individual wants whether it is technique, cardio, flexibility or better co-ordination.
30 minute or 1 hour sessions are available. Longer sessions can be arranged with an instructor. Package rates are also available and vary according to trainer. Sessions are available at various times (i.e. early morning, afternoon, late evening, etc.)
Hitting pads is believed to be one of the best workouts available as you are not only getting a workout and gaining confidence, You are also getting stress relief and learning a skill (self-defence) all at the same time.
Private Group Training
Private group training is a great thing to do together as a couple, with a friend, family members or even with a group of friends. Doing a private group training session is a great way to get together, have some fun, workout and relieve some stress. This is a great way to improve technique and get that one-on-one attention that is essential in improving. 
Sessions can be catered to the pair or group's needs and wants. For example sessions can focus on cardio, technique, or even just straight self-defence. At DCS we strive to build a community where people can come together and have fun while learning fitness and martial arts in a safe and positive environment.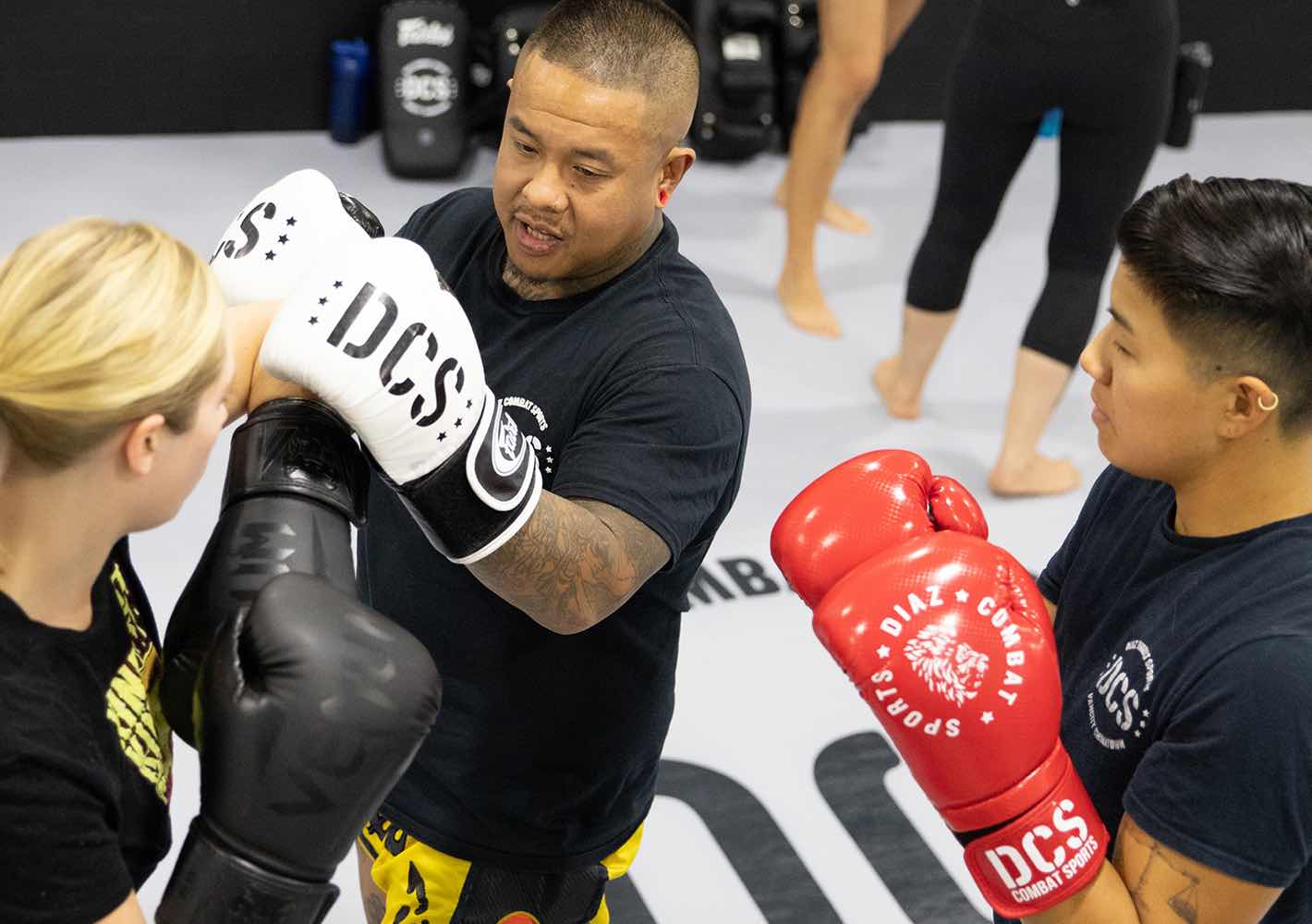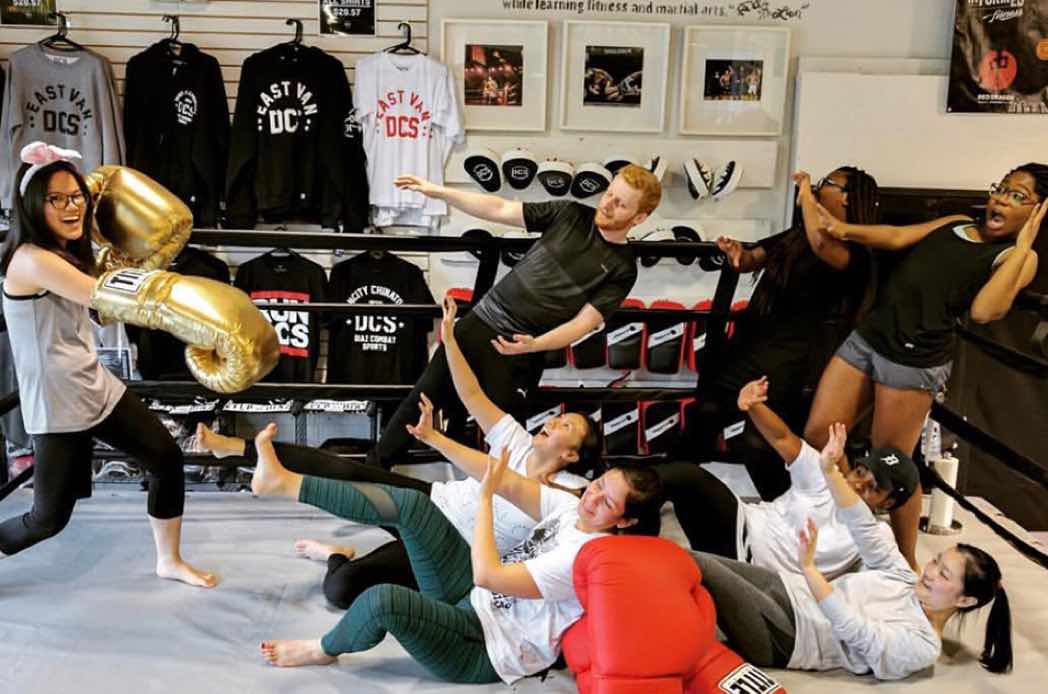 Birthday Parties/Special Events
Want to do something super cool, fun and different for your birthday, stag, bachelorette party, graduation or even anniversary???? Book a Boxing or Kickboxing Party. Your group and yourself will go through learning proper technique then hit pads with our instructors. And to cap off the party we have our big finale with our Jumbo Glove Boxing matches in the Ring. What an amazing, fun and diverse way to celebrate. Book your party today!!!
Birthday parties can be catered to your needs but as a basic outline for birthday parties are…
Warmup (10 min.)
Learning Techniques (20 min.)
Drilling Techniques (10 min.)
Hitting pads with instructors (10 min.)
Jumbo Gloves Sparring in the Ring (10 min.) (Optional. For children's birthday parties, parents are encouraged to participate and have a friendly sparring match with their children).
Team Building Events
What a great way to bring your staff together and have a great time. Team building events can be to your team's needs but as a basic outline for team building events are…
Warmup (10 min.)
Learning Techniques (20 min.)
Drilling Techniques (10 min.)
Hitting pads with instructors (10 min.)
Jumbo Gloves Sparring in the Ring (10 min.) (Optional).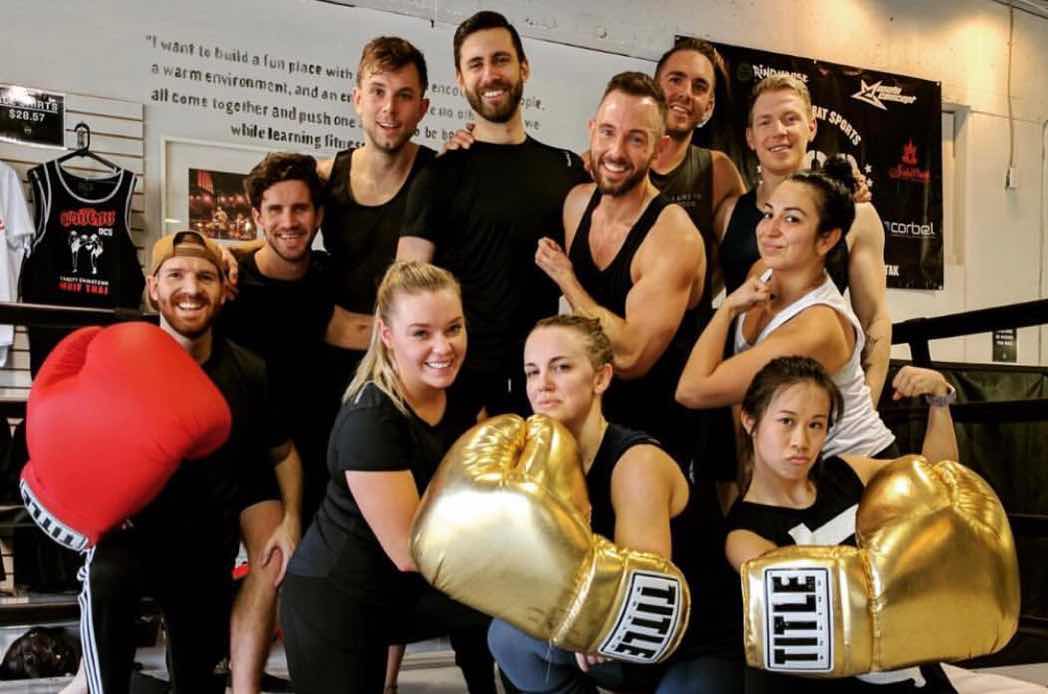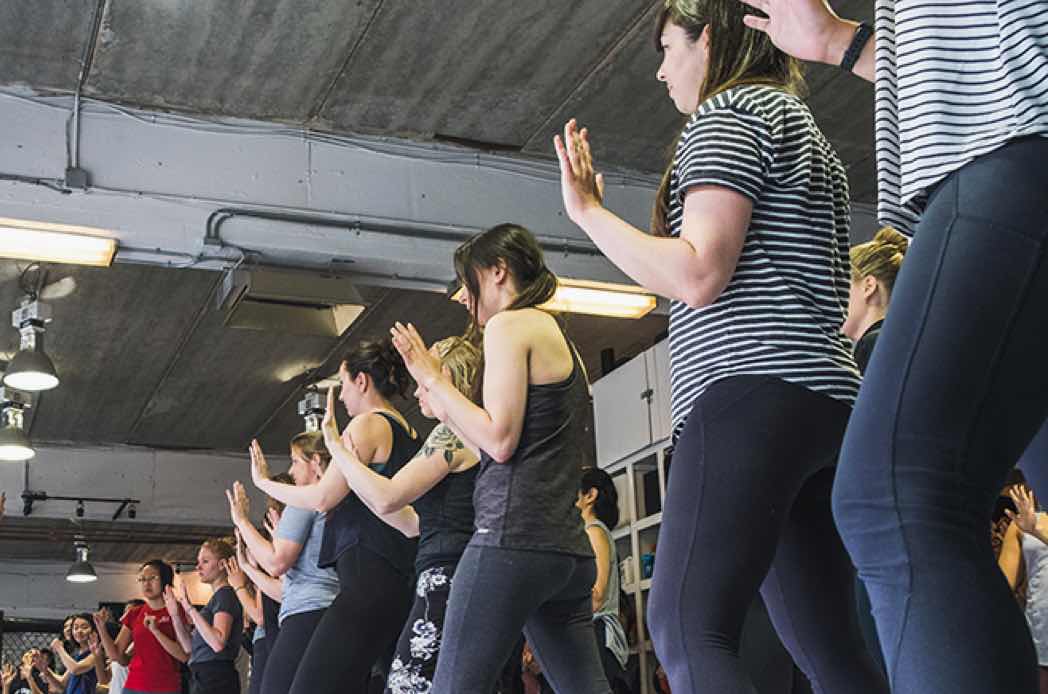 Corporate Self-Defence
Keep the most valuable asset of a company safe. Empower your employees today and book a seminar or seminars. Seminars can be held at DCS or at your company office or place of business.
Benefits of self-defence seminars for your company include:
Teaches valuable defensive and safety skills to prevent and survive incidents of violence as well as mitigating workplace violence.
Improves employee discipline, focus, morale, critical thinking, workplace unity and teamwork.
Promotes confidence, healthy self-esteem, leadership, good decision making, a healthy lifestyle, self-control and reduces stress.
Shows that a company cares for its employees.
Increases productivity and creative problem-solving skills and teaches strategies to overcome obstacles and think "outside the box"
Improves interpersonal communication skills, verbal self-defense tactics, and leadership abilities.
Improves employee focus, concentration, and ability to remain calm under pressure. Promotes greater happiness and peace of mind.

It is a fun workplace activity for your staff and employees, a practical investment for your company, and an innovative idea for staff events and business functions.
Equipment
Your own gear is required after one month of training. Shop equipment and apparel at our online store. 
Boxing Gloves
(Required. Please note 16oz gloves
required for sparring.)
Shin Guards
(Intermediate/Advanced/Sparring only)
Mouth guard/athletic cup
(Sparring only)
*Please note that Free Trials do not apply to Private Sessions.