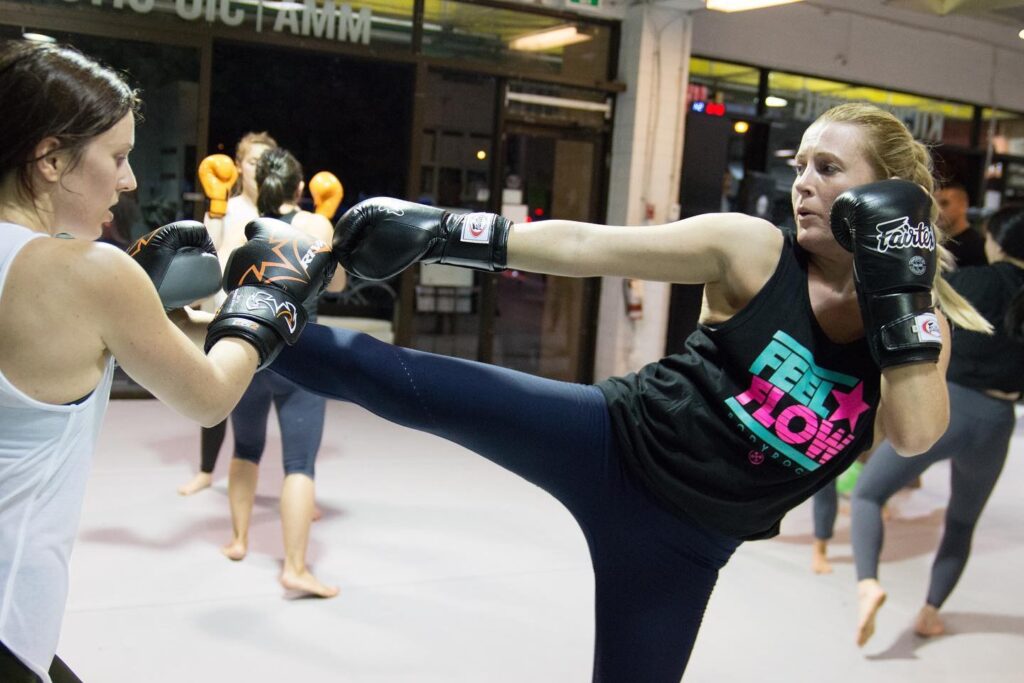 The first moment you walk into one of Vancouver's kickboxing gyms can be, admittedly, somewhat intimidating. Don't fret — this feeling is normal, and shouldn't last long in a quality gym. There are plenty of common anxieties experienced by first-timers, who may wonder:
Do I need to already be fit to join this class? 

I've got no martial arts experience, what if I can't keep up? 

Will the instructors be patient, and the other students be friendly?

Is gym an inclusive space?

What if my workout is too easy or too difficult?
At DCS, these apprehensions won't last long.  We go to great lengths to provide, without a doubt, the absolute best kickboxing in Vancouver. Our highly capable, world-class team of instructors are happy to specifically tailor your first experience to suit your needs. Whether you are looking to improve your physical health, learn a new skill, or launch a career in combat sports, you can expect your first DCS Vancouver kickboxing class to get you primed for success.
Structure Of Your Trial Kickboxing Class At DCS
When you arrive, the first thing you'll notice is the welcoming, positive vibe DCS has worked so hard to cultivate. The Vancouver kickboxing scene is home to many gyms, but we believe the positive atmosphere at DCS sets us apart. We firmly believe that martial arts are for everyone, regardless of race, age, sexuality, or gender identity. Further, we stress that all our members — regardless of experience — must leave their egos at the door. On any given day, you can expect to find DCS full of patient, passionate students & instructors.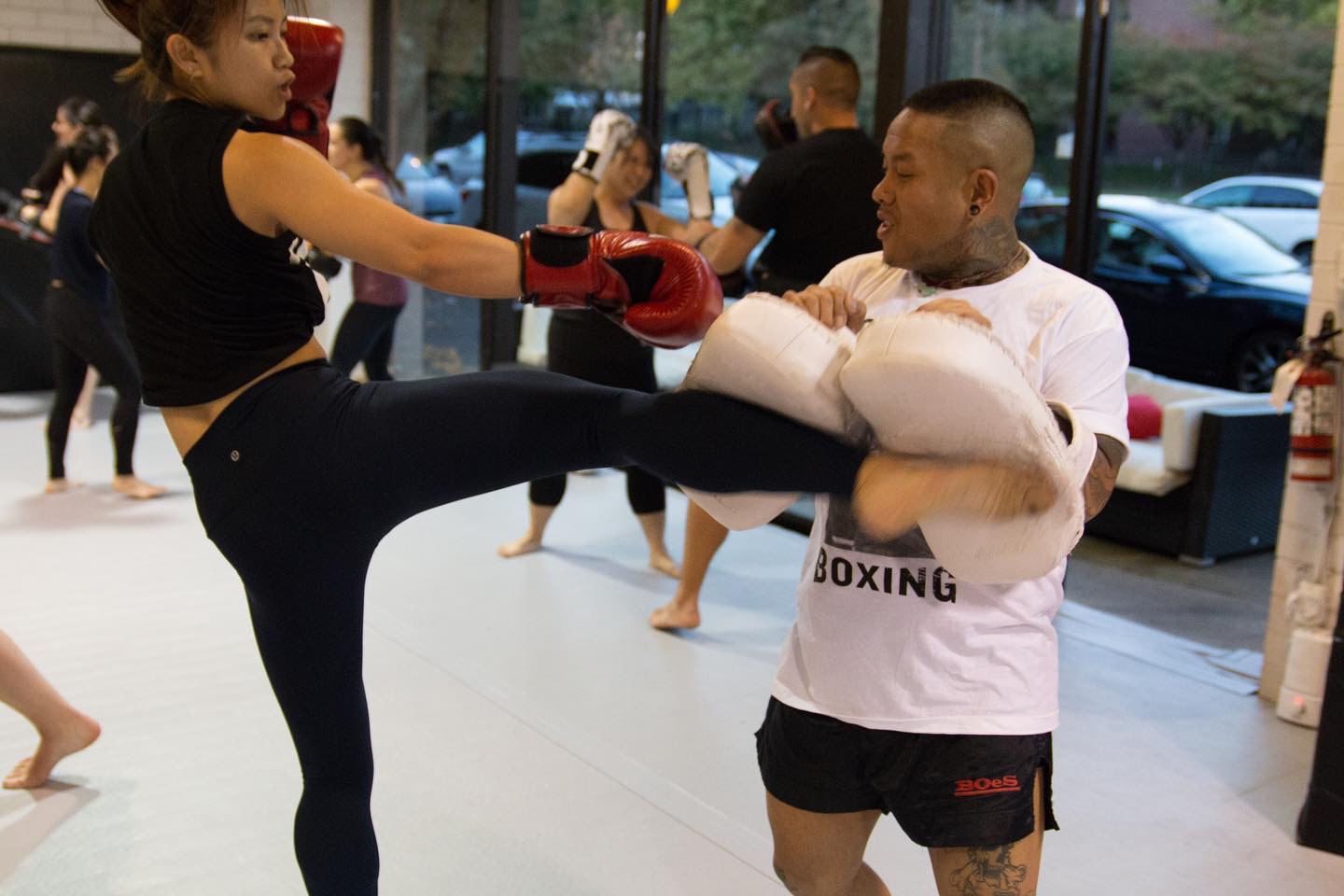 After our front desk staff greet you and sign you in for your class, you'll be given a short tour of the gym facility. We'll introduce you to your instructor for the day, who will chat with you about your goals for the class. These conversations are important to us, as we can help tailor your experience to suit your specific needs. For instance, if you simply wish to improve or maintain your physical health, we can devote additional time to conditioning. On the other hand, if you want to compete or are concerned with self-defense, we can focus on fighting technique. If you're worried about being hit in the face, don't be! Nobody is asked or pressured to spar if they aren't 100% comfortable, and beginners aren't permitted to spar anyway.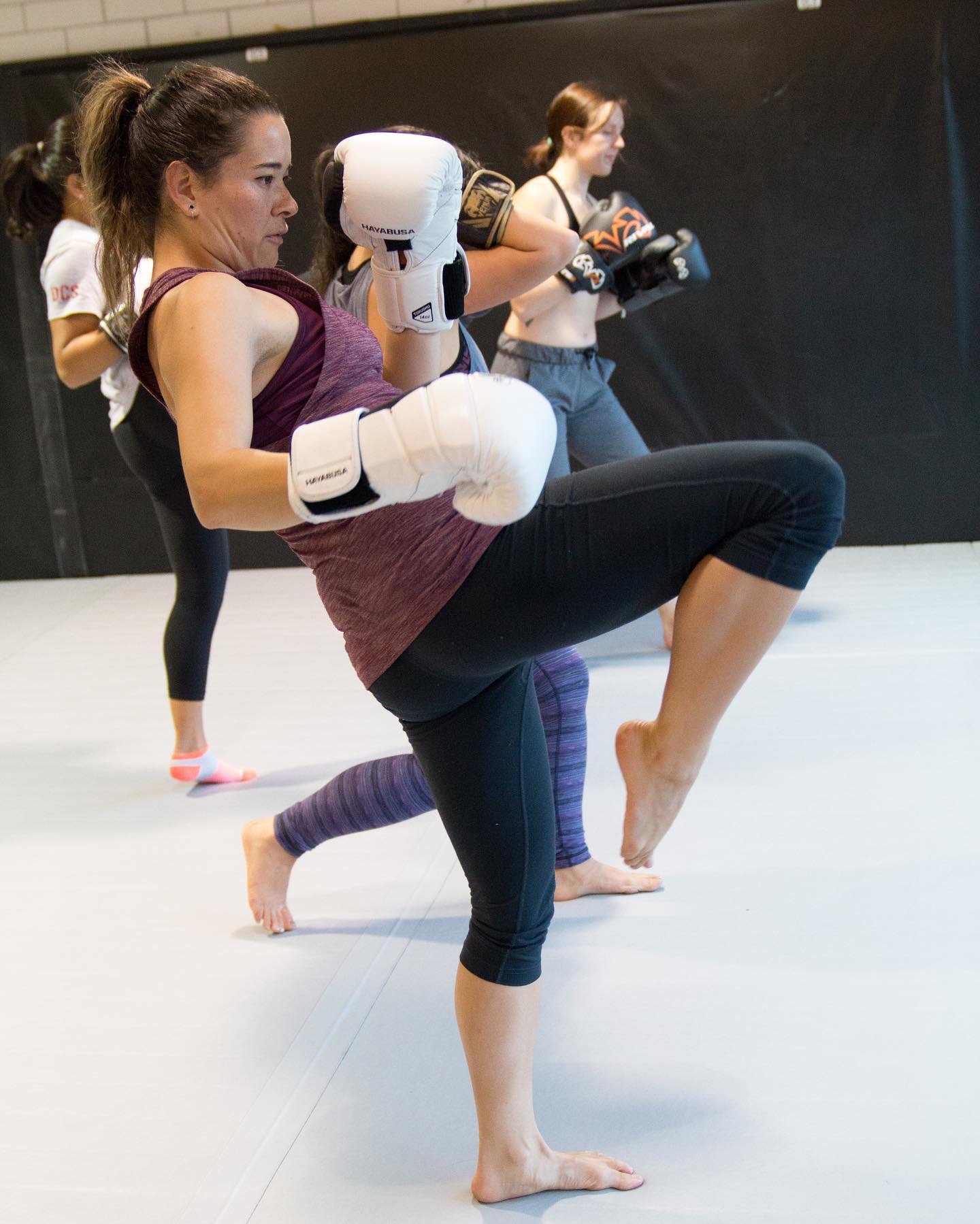 Your instructor will lead you and any other first-time attendees aside to a private trial area. There, you will be given a personalized rundown of the very basics of kickboxing. You can expect to cover:
Proper kickboxing/Muay Thai stance

Basic punches and their mechanics

Basic kicking mechanics 

Rudimentary footwork
Even at the most basic level, spending some time on these core skills will yield great results. You'll be surprised at how powerful a properly thrown strike can be! As well, keeping your hands up is a simple act that can help protect you in a self-defense scenario. While we are fortunate to be in a relatively safe city like Vancouver, kickboxing can help you to carry yourself with more confidence regardless.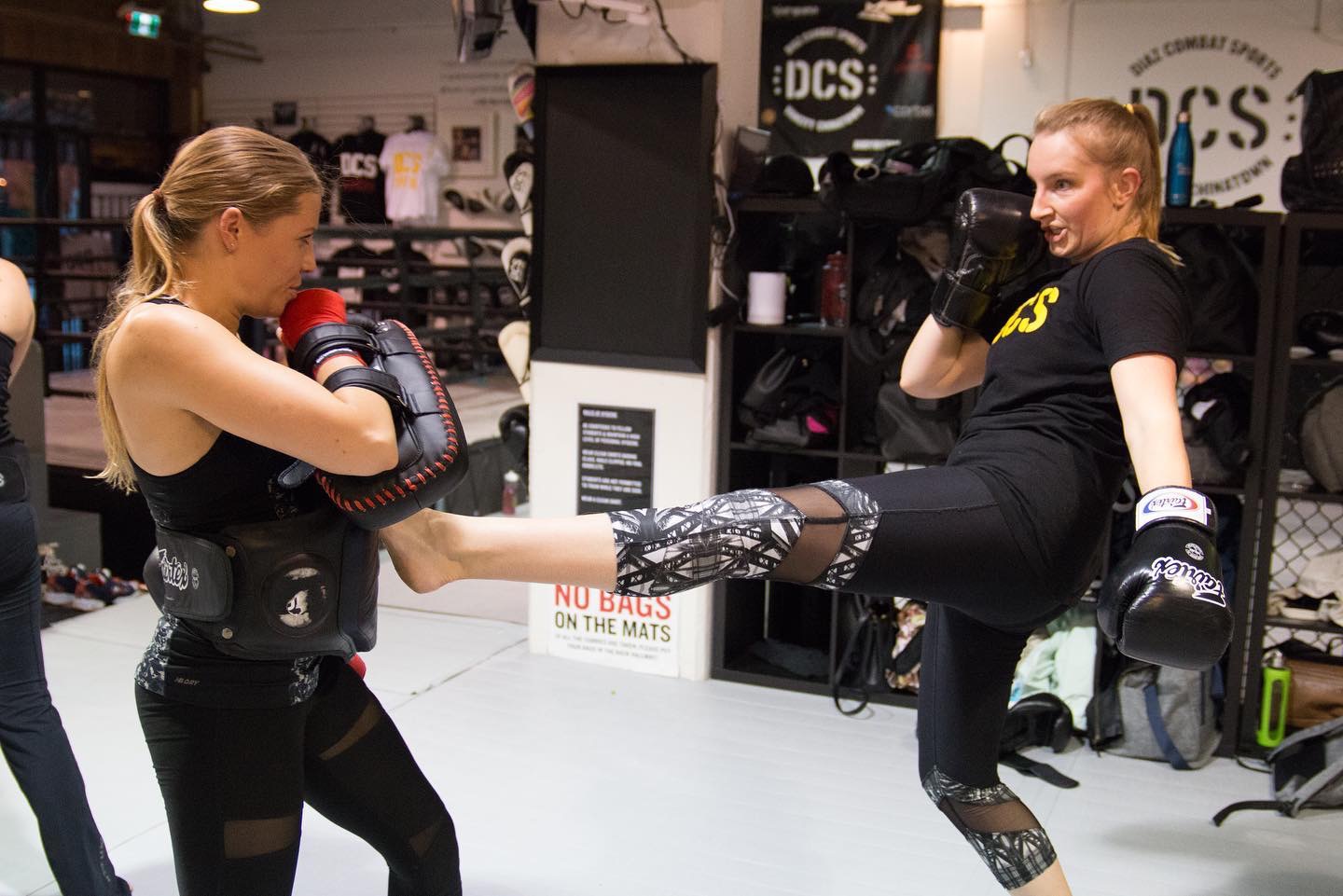 Once your group has a good handle on the basics, you will be paired up with either each other or an instructor to do some drill work. You'll be shown a simple technique or combo to repeat, which will gradually build your understanding of how to "flow" from one strike to another. These combinations are short & sweet, so you can refine your raw technique and avoid being overloaded with too many steps.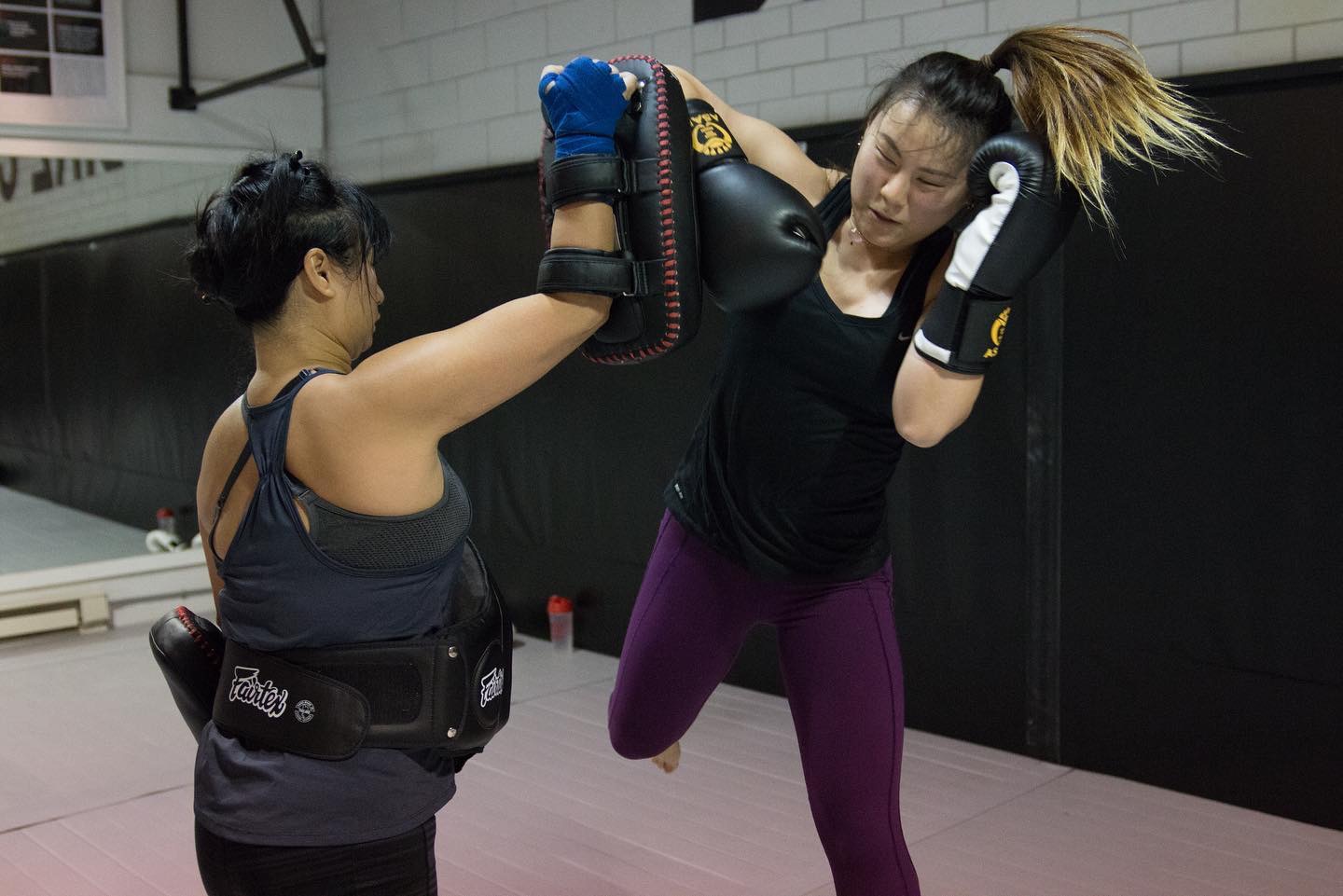 Finally, our instructors will put you through your paces with a conditioning segment. These typically involve sustained combinations, multiples of kicks, pushups, situps, and so on. As mentioned above, our instructors are here to help you achieve your goals, to give you the experience you're after. They've brought lifetimes of expertise in kickboxing to Vancouver, and are happy to consider factors like age, ability, and overall fitness for your session. We empower you to make these portions as difficult as you like, and our instructors will push you to succeed.
After Class:
With any luck, by the end of class you'll be as excited about kickboxing as you are exhausted! Above all, we want you to feel like your time with us was worthwhile. We expect you to sweat, and to be inspired by the level of technique our instructors & other students display. Because of our commitment to providing the most exceptional place for kickboxing in Vancouver, our staff will be eager to speak about your experience with you. We value feedback, so don't hesitate to let us know any questions, concerns, hopes & dreams, etc. you may have.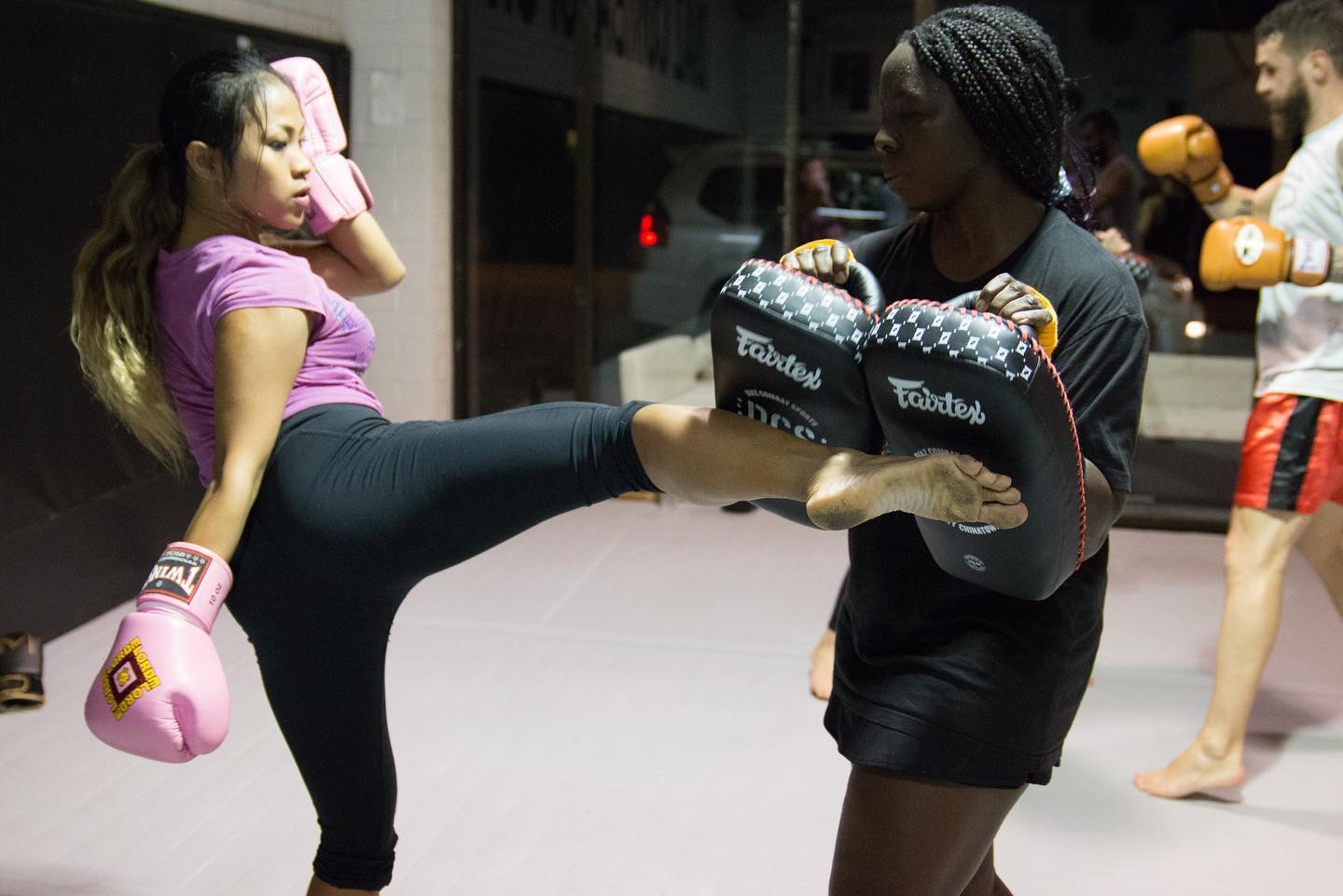 DCS is the perfect place to start kickboxing in Vancouver, no matter the reason. Our team of instructors include the coach to a reigning champion in the Glory Kickboxing organization, a multiple-time Muay Thai world champ, and a striking specialist who works with top-level fighters in the UFC. If you're looking to kickstart a career in martial arts competition, learn a form of self-defense, or join a community of friendly martial artists, there's no better place in Vancouver. Kickboxing is a lifelong journey, and just by showing up you've already taken the first, most important step.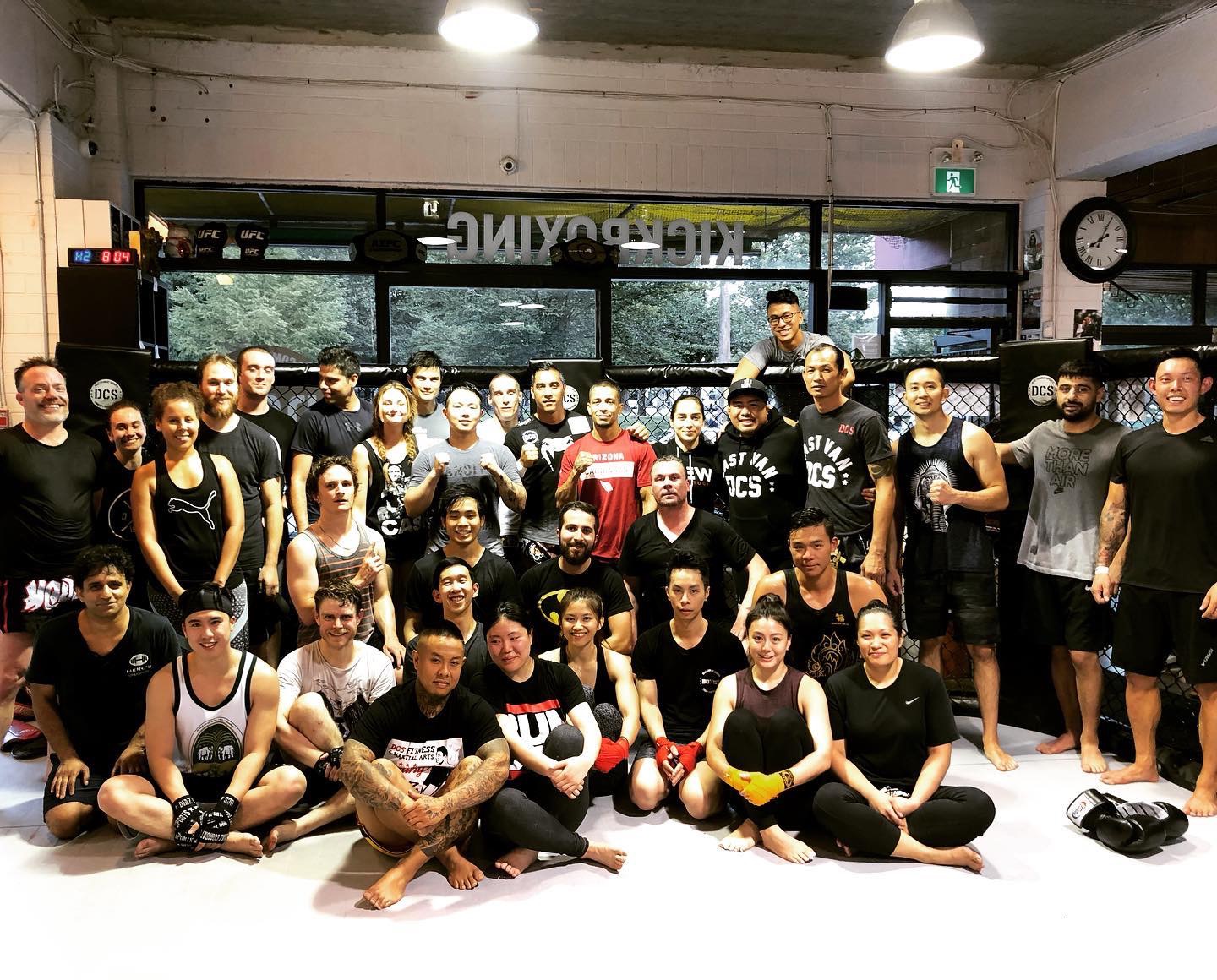 Click here to register for your FREE trial kickboxing class at DCS.